At cbdMD, we do things differently. We're here to provide a wealth of alternative options for those seeking a new outlook on everyday wellness. From world-class athletes to world-renowned brands, we've worked hard to create a culture that allows everyone to experience the positive results of Superior Broad Spectrum CBD products. At cbdMD, we double-check and triple-check our efforts to bring the highest-quality CBD to everyone. This all starts with premium, high-quality hemp sourced right here in the USA. We then process this raw hemp through our state-of-the-art labs and production facilities, resulting in our selection of superior CBD products. cbdMD is premium CBD manufactured domestically.

THC-FREE* PRODUCTS Guaranteed non-detectable THC in every product. Our manufacturing process is the only viable option capable of preserving all the valuable properties of the hemp plant while eliminating the presence of THC. With every cbdMD product, the THC content remains undetectable at the lowest level that can be consistently detected using valid scientific analytical tools. No intoxication, no high.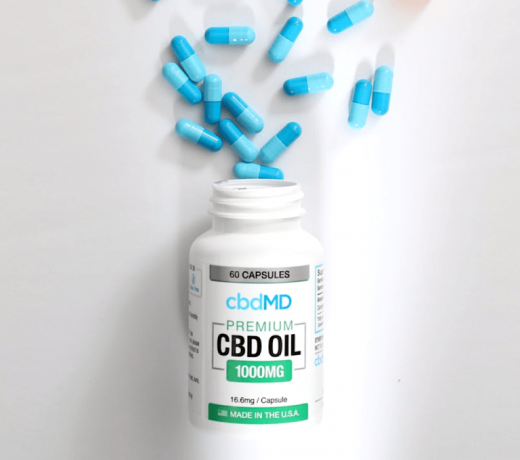 SUPERIOR BROAD SPECTRUM The all-new standardized formula engineered at cbdMD makes use of quantitative and constant levels of cannabinoids and terpenes. We blend these molecular structures together in a way that allows them to work efficiently with one another and reinforce the wholesome benefits of CBD like never before. CBD + CBG + CBN = cbdMD.
NSF GMP REGISTERED LABS Using only the most high-tech certified GMP and NSF labs for manufacturing and production. We comply and adhere to good manufacturing practices (GMP), which ensures our products are always created and managed according to high-quality standards. Seeking third party certification of our GMP compliance from NSF verifies our commitment to meeting and pushing beyond standards of public health and safety.
EXTENSIVE THIRD-PARTY TESTING All products are third-party tested at ISO-certified labs. Step by step, we make sure our manufacturing follows only the strictest of standards. Even before you see cbdMD on shelves, you can rest assured that each product has gone through a rigorous test with third-party, ISO-certified labs. Checkout our product batch Lab Results.